ABQDog on the Road - New Year's in L.A.
New Year's - Los Angeles




Where else to go for New Year's Day but Pasadena, California? Home of the Rose Parade, little old ladies, and lots of winter-blooming flowers. Of course, visiting the beaches, Hollywood, and Pink's hot dogs were a great way to ring in the new year, too.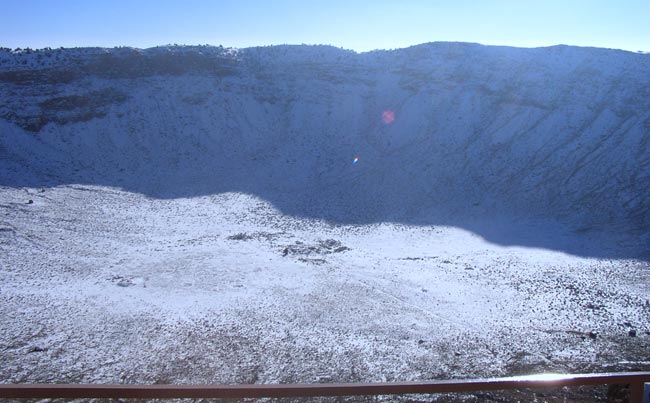 Heading west on I-40, the scenery started to get interesting near Laguna, NM, with beautiful, striated canyons and cliffs. But there was nothing worth stopping for until eerie
Meteor Crater
. Although dogs aren't allowed in the crater viewing area, there are lots of empty roads nearby that are great for running car-bound dogs.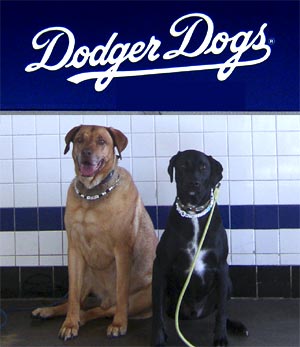 First stop in L.A. was Dodger Stadium, where you and your dogs can roam around the beautiful ball park.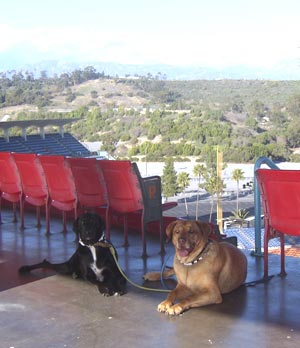 It was a warm and windy day--perfect for a ball game, even though it was December.
Know that if you're going to Disneyland
, their "kennel" is just a room full of crates containing water and food bowls. Attendants select the crates for dogs, and there is very limited space for big dogs. The staff cannot touch the animals, so they can't help, walk or pet your dog. For $20/day, the Magic Kingdom could do much better.
Here is a list of nearby doggy daycare facilities for other options: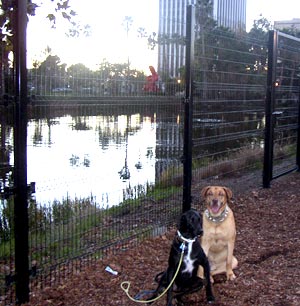 The La Brea Tar Pits are a great place to go with your dog. Several dogs were playing on a nearby hill and the area is almost completely fenced in.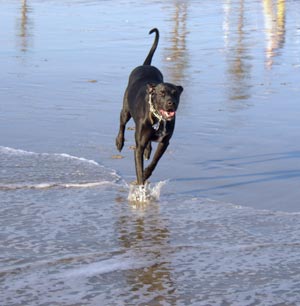 We finally made it to the
Huntington Dog Beach
, and the ocean was so wonderful that even water-phobic Brisco couldn't resist running in it.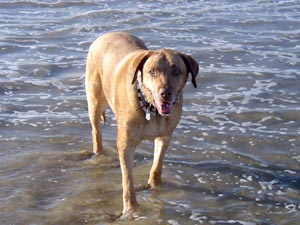 Of course Newman, Aquadog, couldn't wait to leap
into the waves.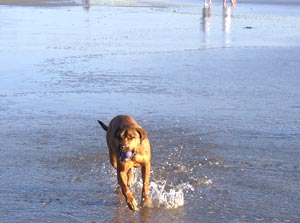 And the obsessed Buddy, a pit bull cross, LOVED
to chase a ball...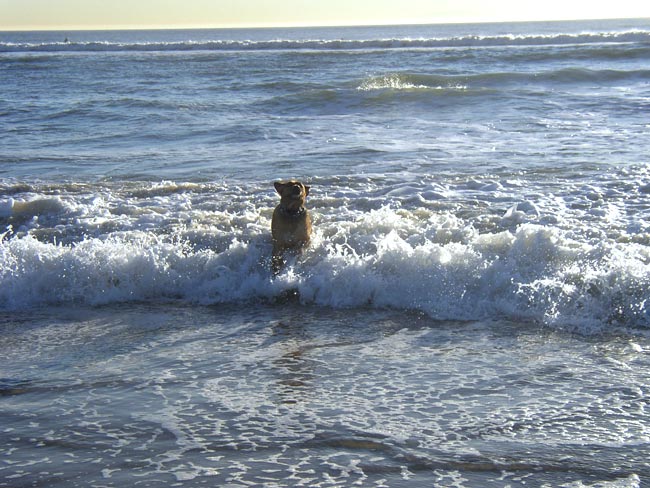 ...no matter where it went.