Adopt A Dog
August 10th - 16th
Our calendar is on hiatus until it's safe to go out again
☞

Read to the Dogs has been postponed

☜
Want a Dog, But You're Allergic?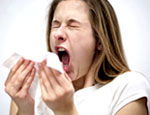 Which dogs might be best for you and your sinuses:
Dog Breeds Considered Good for Allergy Sufferers
Hypoallergenic Dog Breeds
Wikipedia's Hypoallergenic Dog Breeds
Want a Dog But You're Allergic? Tips to Help
WebMD's Hypoallergenic Dogs and Dog Allergies: FAQ
Hypoallergenic Dogs: From Doodles to Westies
Are You Actually Allergic?
(mention
ABQDog
to get your test for FREE!)


top
Local Animal Shelters
Albuquerque Animal Welfare
Eastside: 8920 Lomas NE, 768-1975
Westside: 11800 Sunset Gardens SW, 768-1975
Animal Humane Association of NM
Eastside (main): 615 Virginia SE, 255-5523
Westside: 10141 Coors Blvd. NW, 323-7387
Bernalillo County Animal Services
1136 Gatewood SW, Albuquerque
468-PETS (-7387)
animal@bernco.gov
Edgewood Animal Control
16 Municipal Way, Edgewood
505-926-9013
mring@pd.edgewood-nm.gov
Española Valley Humane Society
108 Hamm Parkway, Española
505-753-8662
Rio Rancho Animal Control
3441 Northern Blvd., Rio Rancho
505-891-7237
Sandoval County Animal Shelter
all animals are taken to
Watermelon Mountain Ranch
Santa Fe Animal Shelter & Humane Society
100 Caja del Rio Road, Santa Fe
505-983-4309
Torrance County Animal Shelter
83 Galloway Road, Moriarty
832-9597
Valencia County Animal Control
1209 Hwy 314, Los Lunas
866-2479
Southern NM
High Desert Humane Society
(Silver City)
Humane Society of El Paso
915-532-6971
Humane Society of Southern NM
(Las Cruces)
575-523-8020
Luna County Humane Society/Deming Animal Shelter
(Deming)
575-546-2024
Pet Guardian Angels
(El Paso)
915-598-0411
Safe Haven Animal Sanctuary
(Las Cruces)
575-805-5338
Search Online for Your New Best Friend
Adopt A Pet
Discover the Best Breed for You!
Having a loyal and devoted best friend, whose main goal is to make you happy, is pretty hard to resist. Add in the wonderful companionship, safety, and goofiness that dogs provide, and it's a no-brainer for us dog lovers. But if you have someone who's on the fence about whether to get a dog, here are some of their many benefits:

Affenpinschers
Patricia Bouldin, 345-4889
Sarah Simpson, 316-214-3086
affenrescue@verizon.net
Affenpinscher Club of America
Afghans
Alice DeGroot, 847-2868
Barbara Divers, 281-8682,
kingswayhb@aol.com
Afghan Hound Club of America Rescue
Airedales
Southwest Airedale Terrier Rescue
,
Dorothy Duff, 281-5165,
duffsdales@gmail.com
National Airedale Rescue
Akitas
NM Akita Rescue
Sue Behling, 265-1699,
akita2s@comcast.net
Jim Chrisan, 400-9870
Akita Rescue of America
Alaskan Malamutes
Polaris Alaskan Malamute Rescue
(Colorado)
American Eskimos
Heart Bandits
,
contact@heartbandits.com
Dan Senke-Rocka, executive director
Sabine & Joe Ussery, 549-6827,
eskies@sunnet.net
American Water Spaniels
Paul Olsen (WA), 509-747-5726,
paulatois@msn.com
American Water Spaniel Rescue
Anatolian Shepherds
Diane Shambley (national),
intakewest@nasrn.com
Carleen Conyers (president),
anatolianrescue@yahoo.com
National Anatolian Shepherd Rescue
Australian Cattle Dogs
Bro & Tracy Animal Welfare
Shirley Macey (southern NM),
smmacey@yahoo.com
PJ Wilderman (CO),
pj@nhcdrescuecolorado.com
New Hope Cattle Dogs of Colorado
Australian Shepherds
Aussie Rescue
Kevin Vaughn, 265-4045,
kd5spj@netscape.com
Australian Terriers
S. Adams,
sladams@earthlink.net
Basenjis
Basenji Rescue and Transport
Basset Hounds
Elizabeth Moorhead, 242-2239,
mizle@yahoo.com
All Ears Basset Sanctuary
Basset Hound Rescue of NM
Beagles
Central NM Beagle Rescue
Bill Heart (Las Cruces), 373-1543
Bearded Collies
Pat McDonald, 681-8255,
chelsicbeardies@aol.com
Bedlington Terriers
NM Bedlington Terrier Rescue
Belgian Malinois
American Belgian Malinois Club Rescue
Bichon Frise
NM Small Paws Rescue
Border Terriers
Border Terrier Club of America Rescue
Boston Terriers
Boston Terrier Rescue NM
Mitzi Hobson, 463-8453
Shelby West, 323-2377
Boxers
Boxer Rescue of Albuquerque
Briards
Briard Rescue and Haven
(AZ)
Brittanys
Central New Mexico Brittany Rescue
info@americanbrittanyrescue.org
Bull Dogs
Bulldog Rescue Network
Cairn Terriers
Col. Potter Cairn Rescue Network
fybate@comcast.net
, 294-8218
Cairn Rescue League
(national)
Chesapeake Bay Retrievers
Chesapeake Bay Retrievers Rescue
Chihuahuas
Chihuahua Rescue & Transport
Enchantment Chihuahua Rescue
Quixote Chihuahua Rescue
(Valencia County),
Judy Babcock
Cocker Spaniels
Cocker Spaniel Rescue of NM
Collies
Southwest Collie Rescue
Dachshunds
NM Dachshund Rescue
Doberman Pinschers
Doberman Rescue of NM
Eastside Herding & Small Dog Rescue
Tama Neilson-Trujillo, 268-4329,
crazy_about_dogs2004@yahoo.com
English Setters
Wendy Johnson
zendervester@yahoo.com
842-0913(h), 720-7432(m)
English Setter Rescue
English & Old English Sheepdogs
Old English Sheepdog SW Rescue
Karen Bernier (Sandia Park), 281-5588
Finnish Spitz
Leslie Carlson-Eliot (Los Alamos),
672-0717
French Bulldogs
Kelly Chappel, 864-9542,
nmpugrsq@msn.com
French Bulldog Rescue
German Shepherds
Kathy Gonsey, 877-7352,
kgonsey@msn.com
German Shepherd Rescue of Southern NM
American German Shepherd Rescue
German Shorthair Pointers
Linda Stake, 294-7948
Mile High German Shorthair Pointer Rescue
(Colorado)
Golden Retrievers
Golden Retriever Rescue of NM
Dianne Uzdawannis, 856-6658,
duzdawinis@aol.com
Debbra Colman, 343-0476,
rebuildnm@aol.com
Melanie Scholer, 898-8023,
trollheimnm@aol.com
Golden Retriever Rescue of El Paso
Gordon Setters
Susan Coffey (Moriarty), 832-9401
Gordon Setter Club of America Rescue
Great Danes
Rock Mountain Great Dane Rescue
(Colorado)
Big Dogs Huge Paws
(Midwest & West)
Great Pyrenees
Patricia Court, 821-8394,
301-0117 (m)
Susie Hunter, 281-1926
Nancy Taber, 281-1166
Liz Gober, 869-7021,
lgober@salud.unm.edu
Great Pyrenees Rescue & Sanctuary
(Colorado)
National Great Pyrenees Rescue
Greyhounds
Greyhound Companions of NM
Judy Paulsen, 281-7295 (h),
269-1801 (m),
jpaulsen@flash.net
Kent & Sarah Mathis, 881-9034 (h),
268-2436(w),
rescue@gsmdca.org
Irish Setters
Irish Setter Rescue of North Texas
Save Our Setters
Irish Wolfhounds
Alice DeGroot, 847-2868
Alison Sanders (Santa Fe), 983-6235
Deborah Sanders (Cimarron),
376-2268,
totalhound@yahoo.com
Gentle Giants Rescue & Adoptions
Jack Russell Terrier
Dee Turner
ddmturner0@gmail.com
Keeshonds
Corey Andries, 962-0461
candries@cnm.edu
Norm Wilson (Los Alamos), 662-9544
105645.2271@compuserve.com
Keeshond Rescue of North America
Komondors
Anne & Reuben Collado
869-4907 (h), 217-5051 (m)
Lakeland Terriers
Sara Peterka (local coordinator),
speterka@embarqmail.com
Judy McKissick (regional coordinator),
jmckissick@msn.com
Labrador Retrievers
Luvin' Labs Labrador Retriever Rescue
ColleenJWyatt@aol.com
, 362-0331
Lap Dogs
Lap Dog Rescue of NM
, 934-2202
lapdogrescue_newmexico@yahoo.com
Lhasa Apsos
Linda Jarrett, 293-5120
Brian Lannan (California), 909-621-7371,
lannanarms@msn.com
National Lhasa Apso Rescue
Mastiffs
Mountain States Mastiff Rescue
Friends of Rescued Mastiffs
Friends of Rescued Mastiffs Hotline,
1-800-200-5287
Anne Healy
mastiflove2@aol.com
, 281-930-0706
Miniature Pinschers
Boni Galarneau, 710-8400
billyboni@hotmail.com
Fran Kanipe, 281-4255, 844-1121
fkanipe@hotmail.com
Wendy Boyette (TX)
915-886-3398, 915-525-1615 (m)
eboyette@peoplepc.com
Internet Miniature Pinscher Service
Newfoundlands
Liz Gober & John Bach, 869-7021
lgober@salud.unm.edu
Reena Fair (Farmington), 326-3378
doubletake@cptnet.com
Rocky Mountain Newfoundland Rescue
High Country Newfoundland Rescue
(CO, NM, UT, WY)
Newfoundland Club of America Rescue Network
Norwegian Elkhounds
Fran Kanipe, 281-4255, 844-1121
fkanipe@hotmail.com
Wendy Boyette (TX)
915-886-3398, 915-525-1615 (m)
eboyette@peoplepc.com
Norwegian Elkhound Rescue
Papillons
Papillon Haven Rescue
Tracy Burdick (Denver), 303-985-7777,
tracy@denzelpaps.com
Pekingese
Pekingese Charitable Foundation
Linda Jarrett, 293-5120
Petit Basset Griffon Vendeens
Sherry Thommen (Santa Fe),
505-820-6624,
Thommen@swcp.com
Kathy Zavodjanick (Regional Coordinator),
pbgvlvr@aol.com
Pharoah Hounds
Pam Haig
775-782-6542
Pit Bulls (American Staffordshire Terrier)
Babes & Bullies
Pet-a-Bulls
Maggie Amacker, 294-1329
Pit Bull Rescue Central
Positive Pit Bulls
Pomeranians
Reena Fair (Farmington), 505-326-3378
doubletake@cptnet.com
Poodles
Enchanted Poodle Club Rescue
Tamara Nugent (toy & miniature poodles; any small breed)
873-2124, 688-6150,
tamara.nugent@comcast.net
Mary Leech (standard only), 296-3489,
judsonleech@comcast.net
Katherine Bryce (Santa Fe, standard only), 505-670-6026,
santafefamilydog@netscape.net
Pugs
NM Pug Rescue, 553-6910
El Paso Pug Rescue
Pulis
Anne & Reuben Collado,
869-4907, 217-5051 (cell)
lovkomo@peoplepc.com
Rhodesian Ridgebacks
Colorado Rhodesian Ridgeback Rescue
Texas Rhodesian Ridgeback Rescue
National Rhodesian Ridgeback Rescue
Rottweilers
NM Rottweiler Rescue
St. Bernards
Colorado St. Bernard Rescue
Arizona St. Bernard Rescue
St. Bernard Rescue
Salukis
Janet Noll, 751-9247 (w),
737-0868 (h),
taossalukis@gmail.com
Samoyeds
Michelle Jakle, 505-470-1138 (Santa Fe)
michelle@jakle.net
Mary Carlson (Jemez Springs),
505-238-5791, 505-829-9173,
moonfire@startband.net
Schipperkes
Chile Dog Schipperke Rescue
Jaclyn Sinclair, 822-1783
jaclynrs@yahoo.com
Robert/Lois Atchison (Tularosa),
505-443-3349 or 505-443-3850,
schiplady2@gmail.com
Schnauzers
Anne Apicella,
aapicella@nmrea.com
Alan Duhon, 294-2790,
duhondmd@yahoo.com
Arizona Schnauzer Rescue
Scottish Deerhounds
Alice DeGroot, 847-2868
Mary Tidwell (Santa Fe), 505-982-2961
Scottish Deerhound Club Rescue & Placement
Scottish Terriers
Ann Rowlison, 501-1251 (m)
455-3504 (h),
zorappa@hotmail.com
Scottie Kingdom Rescue
(Texas)
Shar Peis
Kind Heart Shar Pei Rescue, 292-3842,
kindheartrescue@yahoo.com
Shetland Sheepdogs (Shelties)
Don/Kathy Schink (Tijeras), 286-0582
PastorDonNM@aol.com
or
MooCowNM@aol.com
Siberian Huskies
Siberian Husky Rescue of NM
Steve Estep, 264-2514,
sestep2032@aol.com
Silky Terriers
Tarianne Gallegos, 350-8040 (m),
tarianne@silky-terrier.com
Andrea Hawley Eillis, 345-5245,
mrsilkyork@comcast.net
Springer Spaniels (English)
ess-nm@earthlink.net
, 286-7915
Lynda Burns (coordinates NM Springer Spaniels for US Springer Spaniel rescues)
lynda@ouraynet.com
English Springer Rescue of America
English Springer Rescue of America
Tibetan Terriers
Ruth Davis (Placitas), 867-4510
royaltibbs@aol.com
.
Vizslas
Second Chance Viszla Rescue
(Colorado)
Trisha Fleischer (AZ/NM),
480-390-2208 (m),
azvizslarescue@cox.net
Weimaraners
Tickled Pink Weimaraner Rescue
West Highland Terriers (Westies)
Westie Rescue USA
Whippets
Karen Wilkins, 384-5477,
borzoiquest@hotmail.com
Morgan Taylor (Tularosa), 575-585-2422,
runuson@hotmail.com
Whippet Rescue and Placement
Yorkshire Terriers
Lap Dog Rescue
Andrea Ellis, 345-5245
Yorkshire Terrier National Rescue


top
Event Locations
Albuquerque Animal Welfare
Eastside: 8920 Lomas NE, 768-1975
Westside: 11800 Sunset Gardens SW, 768-1975
Animal Humane | NM
:
main: 615 Virginia SE, 255-5523
Westside: 10141 Coors Blvd. NW, 323-7387
Beck 'n Call
9308 Susan Ave SE, 243-2117
Best Pets Pet Food
3500 Menaul Blvd NE, 881-4347
Boofy's Best
8201 Golf Course Rd. NW, Ste C-2, 890-0757
Bookworks
4022 Rio Grande NW, 344-8139
Clark's Pet Emporium
Lomas: 4914 Lomas Blvd NE, 268-5977
Menaul: 11200 Menaul Blvd NE, 293-5977
Everyday Adoption Center
(at PetSmart Eubank)
350 Eubank NE, 298-4122
Going to the Dogs Adoption Center & Resale Store
4405 Jager Dr, Rio Rancho, 867-5347
136 Calle de Presidente, Bernalillo, 850-2578
Lucky Paws
6600 Menaul NE (SW corner of Coronado Mall)
Paws and Stripes
617 Truman Street NE
Petco Academy
San Mateo & Academy NE, 797-1910
Petco Lomas
10700 Lomas NE, 296-0978
Petco West
3601 Old Airport Road NW, 898-2450
(just south of 528, between Ellison and Coors)
Petco Santa Fe
2006 Cerrillos Road, Santa Fe, 424-1667
Petland
6600 Holly Ave. NE, 821-7387
PetSen$e
7200 Montgomery NE, Suite C, 888-2059
PetSmart Academy
8070 Academy NE (at Wyoming), 796-0561
PetSmart Coors/Montaño
5600 Coors, 348-3997
PetSmart Costco
1424 Mercantile NE (near Costco), 341-2431
PetSmart Cottonwood
10248 Coors Bypass NW, 792-1772
PetSmart Eubank
350 Eubank NE, 298-4122
PetSmart Santa Fe
3561 Zafarano Dr., Santa Fe, 471-5255
PetSmart Winrock
2100 Louisiana Blvd. NE Suite 322, 313-8089
Pet Food Gone Wild
2415 Southern SE, Rio Rancho, 994-0101
Pet Vet Market
Eubank: 3732 Eubank NE, 296-7200
Montgomery: 11200 Montgomery NE, 296-7200
Satellite Coffee Alameda
1640 Alameda Blvd. NW, 899-1001
Sprouts Market San Mateo
6300 San Mateo NE (at Academy), 821-7000
Sprouts Market Lomas
933 San Mateo NE (at Lomas), 268-5127
Sprouts Market Westside
Alameda & Corrales Rd., 890-7900
Teca Tu
Sanbusco Center, 500 Montezuma Ave., Santa Fe,
1-888-TECA-TU2
Three Dog Bakery
9821 Montgomery NE, 294-2300
Triangle Grocery
12165 State Highway 14 N, Cedar Crest, 281-3030
Valley Vetco
413 Montaño Rd NE, Suite A, 344-0780
Vet-co Menaul
8200 Menaul Blvd NE #R, 292-3030


top



last updated on August 11, 2020
links last checked on August 11, 2020