Dog News
Dog News
New Cottonwood Dog Park & Breakfast Spot
[June 17, 2018] - To celebrate the new Cottonwood Dog Park, the Cottonwood
Taco Cabana
invites park goers to enjoy breakfast with them before or after their visit. They have partnered with PetSmart & Banfield Animal Hospital to provide free treats for dogs on their outdoor patio, Monday - Friday, 6 am - 10 am, continuing after the grand opening. Their patio is open to dogs during all business hours, but you'll have to bring your own treats. Please enter through their outdoor patio gate with your leashed dogs. They are located at 3801 Seven Bar Loop Rd NW, directly across the street from Cottonwood Hall, and next to Home Depot.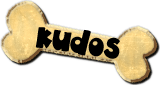 Kudos
[September 15th, 2016] - Belated kudos go to these local businesses for helping area dogs:
Doggie Den and VCA Animal Hospitals for their free boarding of animals displaced by this summer's Dog Head fire
ReCARnation for coming to the aid of NMDOG when its rescue van gave up the ghost. This great company gave them a loaner van to use while they put in a brand new engine, performed a top to bottom to front to back life extension service, and full detailing inside and out. All free! That's the kind of company I want to support.
ABQ Gun Store Sponsors Coyote-Killing "Contest"
[November 16, 2012] Using the convoluted excuse of "saving tax dollars," Beau from Gunhawk Firearms (865-3500), rationalizes the slaughter of thousands of coyotes in his store's imminent coyote-killing "contest." "We don't hate coyotes," he explained, but "the USDA kills thousands every year, so why waste tax dollars when we can use it as a way to introduce families to hunting." It is impossible to equate "not hating coyotes" with "paying people to murder them."
Please check the APNM website for ways to speak out against this atrocity
, which reinforces the idea of New Mexico as a land of ignorant, gun-happy yahoos where no civilized person would want to visit. This is not hunting for food, it's killing for sport, which is absolutely despicable.
[November 23, 2012] UPDATE: KOB reported that fewer than 50 coyotes were murdered in this so-called "contest," and, while hunters were brave with a gun against a defenseless animal, they were too humiliated to even appear on camera, hiding behind boxes or buildings in shame. This hunt has brought national and international ridicule and scorn to NM:
Washington Post
Miami Herald
CNS News
The Republic
ABQDog Mailing List
We no longer send out a newsletter, since
twitter
is so much faster, but if you'd prefer periodic e-mail updates on late-breaking dog news, health alerts, or other helpful dog information, please
send us
your e-mail address.
We will never sell, rent, share, or otherwise disclose your information to anyone
last updated on September 27, 2018
links last checked on September 27, 2018