Dog News
Dog News
New Emergency Vet for Albuquerque Animal Welfare Department
[June 30, 2017] - The City of Albuquerque's Animal Welfare Department has announced that it has a
new after-hours emergency partner.
Route 66 Veterinary Emergency & Critical Care Center
, 136 Washington SE (Ste B), 266-RT66 (-7866), is accepting after-hours emergencies for the shelter, so if you need emergency care after hours for an injured stray or an animal you have adopted or reclaimed, go to Route 66 Veterinary Clinic.
Parvo Cases on the Uprise
[April 30, 2017] -
Animal Humane New Mexico
is seeing an uptick in the deadly virus,
Parvo
, according to a report from
KRQE
. It affects unvaccinated puppies and dogs, is highly contagious, and often fatal.
Be sure your puppy or dog is vaccinated against Parvo
. Signs of this virus include:
lethargy
diarrhea
vomiting
abdominal
If your puppy or dog exhibits any of these behaviors, see your vet immediately. For more information on symptoms and treatment, the report links to a comprehensive page on the
American Veterinarians website
.
Animal Humane | NM is expanding!
[February 2, 2017] - There's something afoot at
Animal Humane | NM
. They were able to purchase nearby plots of land and have already installed two new grass agility fields and introduced a training center at
The Center at Animal Humane
. This Spring, they'll begin renovation of buildings to create a Behavior Training Center, then add a boarding and doggy daycare center, finishing off with a Puppy Pre-School and a training center for humans. How lucky we are to have such a devoted group helping the homeless animals of Albuquerque!
Tijeras Trying to Take Service Dog
[October 24, 2016] - It's now national news that the Village of Tijeras is trying to illegally remove a boy's service dog to euthanize him, just because he's part pit bull. Although this is forbidden by the
Americans with Disabilities Act
,
Councilor Felix Garcia
is taking a long-time vendetta and using it to ban these wonderful dogs. According to a story in the
Albuquerque Journal
, a close friend of Garcia's had a horrendous run-in with pit bulls trained for fighting, so it's personal for him, even though this friend opposes bans on pit bulls.
Breed-specific legislation
does not work
, which is why so many organizations like the American Bar Association (ABA), the Centers for Disease Control and Prevention (CDC), the American Veterinary Medical Association (AVMA) and the National Animal Care and Control Association (NACA) have all rejected breed discrimination. To complain about this misguided ban,
contact Tijeras city government
.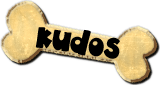 Kudos
[September 15th, 2016] - Belated kudos go to these local businesses for helping area dogs:
Doggie Den and VCA Animal Hospitals for their free boarding of animals displaced by this summer's Dog Head fire
ReCARnation for coming to the aid of NMDOG when its rescue van gave up the ghost. This great company gave them a loaner van to use while they put in a brand new engine, performed a top to bottom to front to back life extension service, and full detailing inside and out. All free! That's the kind of company I want to support.
City Council Strengthens Dangerous Dog Ordinance
[May 23rd, 2016] - KRQE reports that Albuquerque City Councilors voted to
give more power to the city to seize dangerous dogs
.
The law now requires city animal welfare officers to immediately take any dog that kills or seriously hurts a person or a pet,
says the story.
Animal Humane Goes West
[March 30, 2016] -
Animal Humane
has announced the opening of their Westside Adoption Center (pictured at right) at 10141 Coors Blvd. NW. This 2200 square feet facility will house 6-8 canines and 8-10 felines at a time.
In addition to bringing adoptable pets to the Westside,
Long Leash on Life
will have a store where new adopters can buy their accessories. Great job, Animal Humane, in making it easier to adopt homeless dogs and cats on the Westside!
ABQ Gun Store Sponsors Coyote-Killing "Contest"
[November 16, 2012] Using the convoluted excuse of "saving tax dollars," Beau from Gunhawk Firearms (865-3500), rationalizes the slaughter of thousands of coyotes in his store's imminent coyote-killing "contest." "We don't hate coyotes," he explained, but "the USDA kills thousands every year, so why waste tax dollars when we can use it as a way to introduce families to hunting." It is impossible to equate "not hating coyotes" with "paying people to murder them."
Please check the APNM website for ways to speak out against this atrocity
, which reinforces the idea of New Mexico as a land of ignorant, gun-happy yahoos where no civilized person would want to visit. This is not hunting for food, it's killing for sport, which is absolutely despicable.
[November 23, 2012] UPDATE: KOB reported that fewer than 50 coyotes were murdered in this so-called "contest," and, while hunters were brave with a gun against a defenseless animal, they were too humiliated to even appear on camera, hiding behind boxes or buildings in shame. This hunt has brought national and international ridicule and scorn to NM:
Washington Post
Miami Herald
CNS News
The Republic
ABQDog Mailing List
We no longer send out a newsletter, since twitter is so much faster, but if you'd prefer periodic e-mail updates on late-breaking dog news, health alerts, or other helpful dog information, please send us your e-mail address.


We will never sell, rent, share, or otherwise disclose your information to anyone
last updated on May 25, 2018
links last checked on February 6, 2018